Knowing Perito Moreno
Santa Cruz - Patagonia
Perito Moreno - also known as Lake Buenos Aires - is a city in the northwest of the province of Santa Cruz, Argentina. It is the head of the department Lake Buenos Aires. The Fénix Grande River passes through this town, which flows into the Deseado River. The access roads are Provincial Route No. 43, and National Route RN 40. It is located 993 km from the provincial capital.
It is surrounded by livestock establishments and farms that produce fine fruits and vegetables. This picturesque city also has tourism as an important activity, among the main attractions are the observation of wildlife in the Laguna Park, the landscape of the Andes and Paleolithic art in the Cave of the Hands, one of the few archaeological sites of the aforementioned art outside Europe.
Perito Moreno, is a tourist resort in the area of ​​Lake Buenos Aires with a total area of ​​the municipal ejido of 6,573 ha. Distant about 25 km from Lake Buenos Aires, the second largest in South America with a total area of ​​2,240 km² of which 881 km² correspond to Argentina. It is a binational lake and in Chile it is called General Carrera Lake.
The city has panoramic points that allow the vision of the rivers that surround it as well as the city next to the Swan Lagoon.
Places to visit in Perito Moreno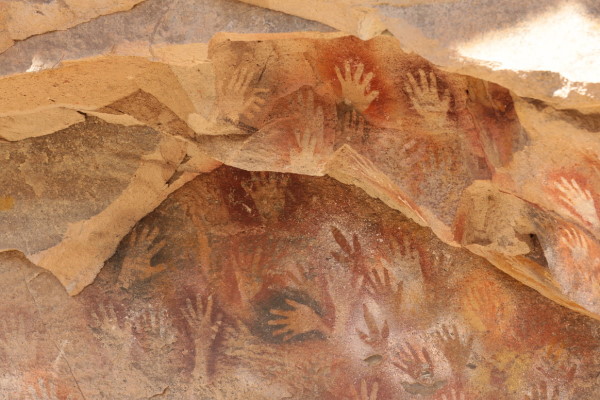 Cueva de las manos
La cueva de las Manos es un sitio arqueológico y de pinturas rupestres que se encuentra en el profundo cañadón del río Pinturas, al oeste de la Provincia de Santa Cruz.
Su interés radica en la belleza de las pinturas rupestres, así como en su gran antigüedad: hasta el momento, las inscripciones más antiguas están fechadas el año 7350 a. C. Se trata de una de las expresiones artísticas más antiguas de los pueblos sudamericanos y ha sido declarada Patrimonio de la Humanidad por la Unesco.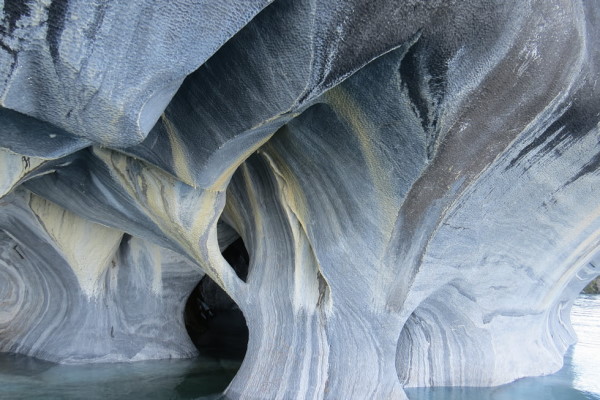 Catedrales y Capillas de Marmol (Chile)
El santuario de la naturaleza Capilla de Mármol​corresponde a un monumento nacional chileno, formado por un conjunto de formaciones minerales de carbonato de calcio, ubicadas en la ribera del lago General Carrera (Chile).
Las aguas del lago han erosionado los escarpes costeros, creando estas formaciones que incluyen cavernas e islotes. Algunas pequeñas embarcaciones zarpan desde Puerto Río Tranquilo, que en algunos casos pueden recorrer interiormente las cavernas.
En 1994, fue declarado monumento nacional con el rango de «santuario de la naturaleza».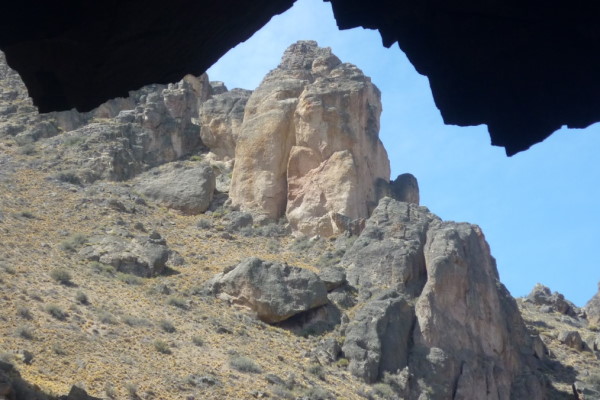 Alero Charcamata
Fue declarado Monumento Histórico Nacional por su belleza y gran cantidad de pinturas de alrededor de 7000 años.
Hotel Cueva de las Manos ® - Todos los derechos reservados - Diseñado por
Gloval Desarrollos